Destination Canberra
As Canberra celebrates its centenary year, we have the opportunity to reflect on our great city and its place in the world. While it remains a young city, it is a city of immense resources and opportunity that has earned its place as a great capital, and continues to grow and develop each and every year.
Purpose-built as the meeting place of the nation, Canberra offers infrastructure and expertise unique in Australia. World experts, famous artists, leading researchers including Nobel Prize winners, senior executives, federal politicians, media figures and business leaders reside and do business in our city every day. Canberra is also home to national landmarks and institutions such as Parliament House, the Australian War Memorial and the National Library - to name a few - each with its place in the Australian Story.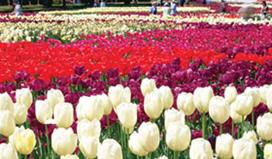 Floriade, held in September each year
What to see in Canberra
An overview of touristic and sightseeing activities in Canberra may be found here. Link
The weblinks listed below present a selection of attractions and institutions, that participants of HFI/NQI 2014 may visit and explore while visiting Canberra.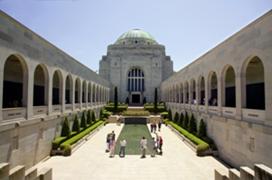 The Australian War Memorial
Maps, Brochures and Books
For brochures and maps of Canberra go to visitor information
Books on Canberra
A Bush Capital Year, A Natural History of the Canberra Region
The Wikipedia entry on Canberra provides further and very detailed information on Australia's National Capital - en.wikipedia.org/wiki/Canberra